Ending Soon – Get Free Minecraft
Swap Xpango Points for Free Minecraft or Minecraft Pocket Edition Free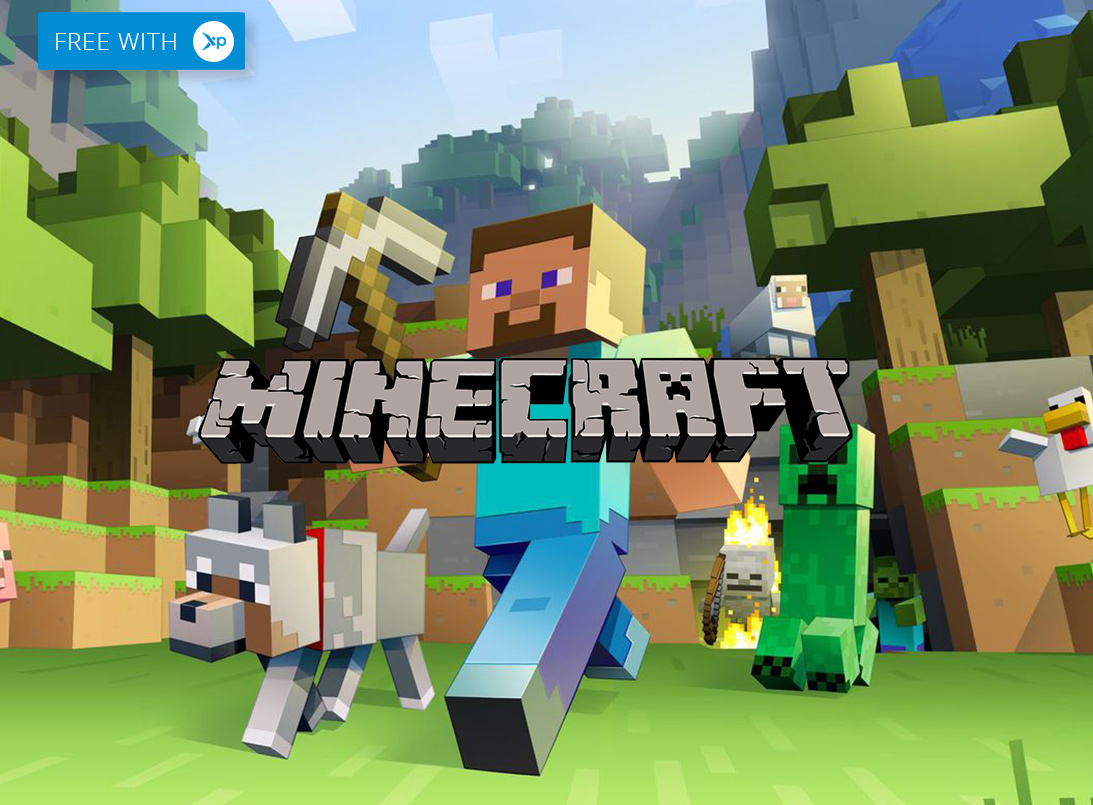 Choose Minecraft or Minecraft Pocket Edition Free
Free with Xpango Points
Swap Xpango Points for Minecraft Free
Survival, Creative, Adventure or Spectator mode – it's up to you how you want to enjoy or what you want to do when playing your Minecraft free copy from Xpango. This is more than just a game, it's an amazing experience – hurry before we run out of Free Minecraft keys!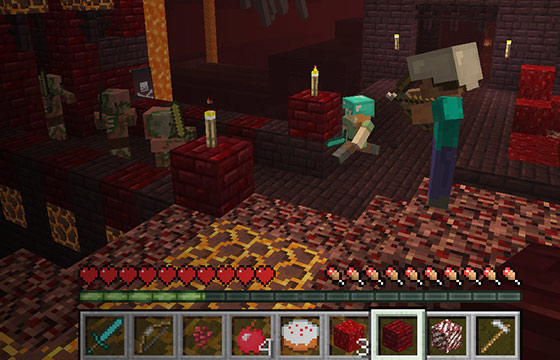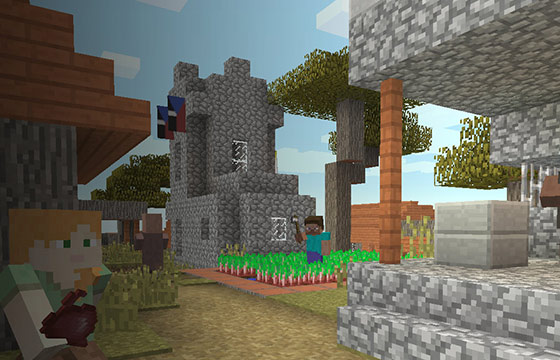 No Rewards for Clicking This Advert
Features
Play Minecraft Free on PC or Console
Not everyone has money to spend on Minecraft which is why Xpango comes to the rescue. Once you collect enough Xpango points you can simply go to the Xpango store and we will send you a copy of the game for PC or console. You will receive your code or CD depending on what format you choose to receive your copy of Minecraft free with.
There is an enormous community behind the game attracting hundreds of thousands of YouTube creators large and small who stream or upload videos of them playing.
Minecraft is without a doubt one of the most known games in the world. Hardcore gamers will turn their noses up at the game thinking it's just for kids but once you've played it you will see why it is popular among adults too!
The game has a bunch of different game modes but generally speaking there is no plot or real story line – in fact you essentially create the story line or game you want to play. If you ever loved playing with toy blocks as a kid you will love playing Minecraft, there are literally endless possibilities of what you can build – it's a huge sandbox game where you get to choose what goes where and how you play.
Minecraft Pocket Edition Free
Get Minecraft Pocket Edition Free
Minecraft Pocket Edition is essentially the same as the original version of the game, the objective is still to build your own virtual reality however you like in the sandbox environment.
One of the best parts of Minecraft has always been survival mode and with the multiplayer version it is cross-platform compatible between all devices that have touch screens and are high enough spec to run the game. Minecraft Pocket Edition Free will not feel out of place on a non PC device thanks to the effort they put in to converting it.
As the game relies on touchscreen when playing on Android and iOS you will experience similar gameplay to keep it consistent, which means you'll get a different HUD that is adapted specifically for mobile and tablet.
The gameplay is a little different to the main version of the game and because of the nature of being on a small device there are some revisions to the game mechanics such as crafting, which uses MATTIS system. Minecraft Pocket Edition also does the best it can to work on on small devices which means they put a lot of energy into visibility such as how the blocks look to the point it looks a lot like the Minecraft Alpha version of the game
Things
Things You Might Not Know About Minecraft
Minecraft Crafting
A clue is in the name Mine'craft'. You'll need to craft items in the game. Crafting is pretty simple, just move items from your inventory to the crafting grid. Place the items carefully in the correct pattern of the item you're trying to create. Once arranged properly you can create them either using the 2X2 or 3X3 on the workbench and inventory screen.
Minecraft Rare Items
Gold
Brown sheep/wool
Ender eyes
Cocoa beans
Mossy cobblestone
Saddles
Blaze Rods
Golden apples (found in dungeon chests)
Level 50 enchanted sword
Diamond blocks
Mycellium
Minecraft Mobs
Mobs are mobile and alive characters in the game, entities that have a variety of purpose within the game. They spawn in numerous ways depending on the biome and light level. You can spawn mobs in creative mode by using spawn eggs. Mobs will behave according to the environment and can receive physical damage or be hurt by the same things players can e impacted by such as fire, falling or being attacked.
There are several types of mobs in Minecraft including:
Passive mobs

Bat, Chicken, Cow, Mooshroom, Pig, Rabbit, Sheep, Skeleton Horse, Squid, Villager.

Neutral mobs

Cave spider, Enderman, Polar Bear, Spider, Zombie Pigman.

Hostile mobs

Blaze, Chicken Jockey, Creeper, Elder Guardian, Endermite, Evoker, Ghast, Guardian, Husk, Magma Cube, Shulker, Silverfish Skeleton, Skeleton Horseman, Slime, Spider Jockey, Stray, Vex, Vindicator, Witch, Wither Skeleton, Zombie and Zombie Villager.

Tameable mobs

Donkey, Horse, Llama, Mule, Ocelot, Parrot and Wolf.

Utility mobs

Iron Golem and Snow Golem

Boss mobs

Ender Dragon, Wither and Elder Guardian (Bedrock Edition only)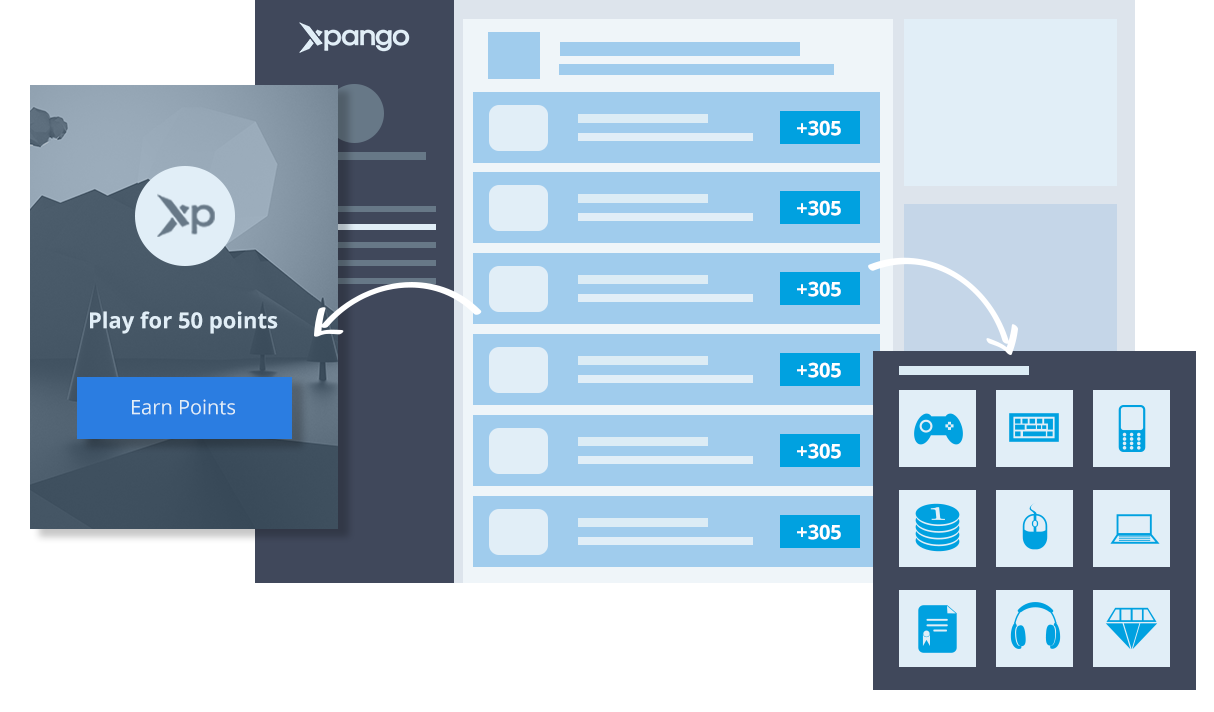 How to get Minecraft Free?
Not heard of Xpango before? Well you're in for a treat because our reward system gives you the opportunity to collect Xpango Points and now it's easier than ever before to get them fast. All you have to do is sign up to Xpango, complete missions from our third-party partners and invite your friends so you can unlock exclusive referral bonuses!
No Rewards for Clicking This Advert
Others users were interested in